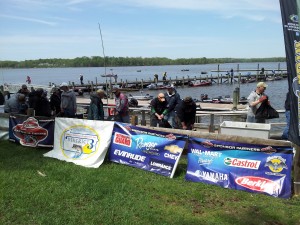 Welcome back District 3 Anglers!
Contact me for any questions
pabassvp@gmail.com
484-880-8366
We will have Jade Crystal plaques for each District 3 Tournament for Angler and Co-Angler winners.
Payout if nothing changes!
Total payouts $3068.00
Angler                                                             Co-Angler
1st Place $924.00                                           1st Place $448.00
2nd Place $554.40                                          2nd Place $268.80
3rd place $369.60                                           3rd Place $179.20
4th Place $80.00 Gift Certificate                     4th Place $50.00 Gift Certificate
5th Place $50.00 Gift Certificate                     5th Place $40.00 Gift Certificate
6th Place $40.00 Gift Certificate                     6th Place $20.00 Gift certificate
D.C. waters will be off limit!
Any time motor is running life jackets must be on buckled and zipped
Every Rider are expected to check kill switches. Single boats must be check by blast off boat.
Registration 5:15 till 6:05 everyone must check in to the tournament trailer.
lunker fee $10.00 is optional during registration.
Brief discussion over rules at 6:10 am.
Tournament hours are 6:15 till 3:00
If you have a Maryland Coastal and Bay license and plan on fishing Virginia waters please register with this site
Virginia Fisherman Identification Program (Free). It is there salt water registry.
http://webapps.mrc.virginia.gov/fip/fip_confirmation.php  
This is not the launch order!
Angler
1.James Schneck
2. Mike Sabbi
3. Ryan Urso
4. Richard Witushynsky
5.Jeff Fleckinger
6. Ron Bane Jr.
7.Doug Lamborn
8 Jin Weigand
9 Fred Bowers
10 Charles Dorrough*
11 Barry l Potteiger*
12 John Kopp*
13 Kris Bucher
14 Robert Blake*
15 Greg Plank*
16 Robert Miller
17 Harry Nurk
18 Bruce Bramer
19 Larry Moore
20 Craig Shilling*
21 Larry Fair
22 Ray Bradshaw
23 Vince DeBoeser
24 Don Birdy
25 Grae Buck
26 Dave Wilt    Co-AOY
27 Ed Steffy
28 Charles Harvey   AOY
29 Jason Barrow
30 Steve Mulholland
31 Duane Keefer
32 Dan Kepp
33 Joe Booker 
Co-Anglers
1. Phil Sullivan
2. Ken Ansbach
3.Jim Harten*
4 Michal H Krause
5 Gary Leranian
6 Mike Button*
7 Jeremy J Krause
8 Steve Wagner
9 Benjamin J Rifflord
10 Doug J Moore*
11 Sue Blake*
12 Steve Koch
13 Nate Cote
14 Chris Wilson
15 Josh Hertzog
16 Dave Cairletta
17 Mike Eldredge
18 Jack Szentmiklosi
19 Robert Stough
20 Ron Williams
21 Will Hollis22 Bart Hollis
23 Anthony Kashiwsky
24 Joey Seidita
25 Maurice K Hudson Jr
26 Tim Rundle
27 Ben Barcaskey
28 Dave M Mizenko Sr.*
29 Ed Kay
30 Joe Strauss
31 Harry Miles
32 Greg Rzeplinski
* indicates guarantied
Pending: Means that I have been notified with intention to be in the our tournament and are mailing there application and or checks.