Update:7/12/21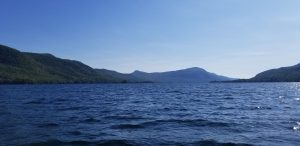 Hi Teams,
Please add my phone number to your cell phones! 484-880-8366
In case of any emergencies on the water call 911 first then tournament Director!
As of today we have 20 teams and 60 boats.
Everyone must be off the water Thursday by 4:00pm practice is officially over!
No one will be able to fish after they weigh-in on Friday until Saturday's blast off.
We our busy running the weigh-in and my limited staff will not be towing boats.
Several years ago I have inquired about Boat US discounts for our Federation members. Keep checking in and I will try to retrieve the membership code!
I suggest joining Boat US, their boats are equipped with properly equipment to tow and more importantly they have the proper insurance to cover towing a boat to safety. 800-391-4869
Captains meeting:
All Captains or representative of their team must attend pre-tournament meeting!
Location: Quality Inn Waterloo
2468NY, NY-414, Waterloo, NY 13165
Time :  Thursday July 15th 2021 5:00pm till 6:00pm
Team Lunker prize: $120.00 if getting in Lunker prize.
Team ramp fee: for Union Springs $36.00  if going out of this ramp. We will prepay cash to the office at the park!
launch time: approx.  5:20am or safe light
1st flight 2:00pm, 2nd flight  2:20pm, 3rd flight 2:40pm
On a side note some members are unaware that the National Semi Finals for District 14 will be at Lake George!
Please mail your applications to:
102 TIOGA CT
OLD FORGE, PA 18518
As you may know I will be running this tournament, please email or text me your 
Team name, boaters ands Riders and alternates to : pabassvp@gmail.com or 484-880-8366.
This way I  can keep ahead of the game and keep the laptop updated with contestants!
More to come please keep checking in on this post!
Thanks, Mike