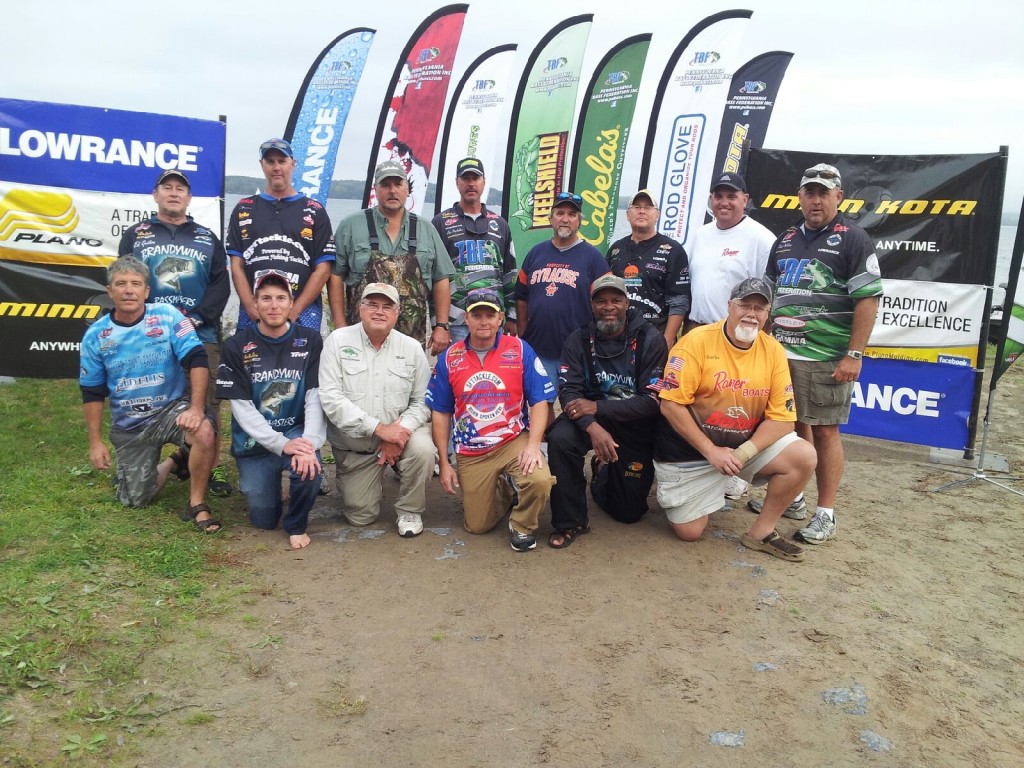 Congratulations to the 2014 PA Divisional Team. Cayuga Lake provided us with great weather and awesome fishing. 130 anglers competed for the 6 Angler and 6 Co-Angler spots with a boater alternate. Cayuga Lake provided us over the 2 days with 1088 fish with a total weight of 2439 lbs. On Thursday night we were all treated to a Fish Fry and overloaded with the giveaway of over $5400.00 in prizes to include a HDS 9 and HDS 7 touchscreen units. Please take the time to thank our sponsors for there continued support.
Representing Pennsylvania for the 2014 Divisional Team being held by our neighboring Delaware TBF will be as follows.
Anglers                                                                                         Co-Anglers
Joe Pacholec     39.23 lbs                                                              Terry Olmstead    27.82 lbs
Matt Kline          33.73 lbs                                                              Dave Wilt            25.35 lbs
Tom Prowant      32.78 lbs                                                              Ronald Livers       24.02 lbs
Jess Salmon      32.08 lbs                                                              Michael Burton    23.71 lbs
Mike Galka        30.90 lbs                                                              Ryan Anderson    23.38 lbs
Edward Guidon   29.87 lbs                                                             Charles Stewart   22.67 lbs
Chris Graff Alt.    29.52 lbs
I would like to thank all anglers for a great year and hope to see you all at our State and District tournaments for the 2014 season.
.